Posted by Steve Geneseo on Oct 8th 2022
Everyone enjoys stepping out of their own shoes occasionally. It allows us to try on someone else's and helps us imagine the world from a different perspective. Who hasn't dreamt of being a king or a queen for a day? Maybe that's why Halloween's popularity continues to grow year after year. Dramatic play doesn't start and end in preschool. It starts before and continues well into adulthood where it becomes fare for the Oscar's and reality TV – some would even say politics!
We're complex creatures with attributes, abilities and desires that arc over a core personality like a rainbow – just waiting for us to reach out and express ourselves in new colors when the moment is right. For children, that moment often comes during play. Whether imagining themselves as playful pioneers, pastry chefs, fuzzy bears or as a princess disguised as a maid in a castle, they're incorporating decision-making with situational awareness as they navigate the world in a new role. "What would Laura Ingalls or Mary Ingalls do here?" "Am I a French chef or the world's best chocolatier?" "Maybe I'm a bear cub who just woke up and wants to find some honey?"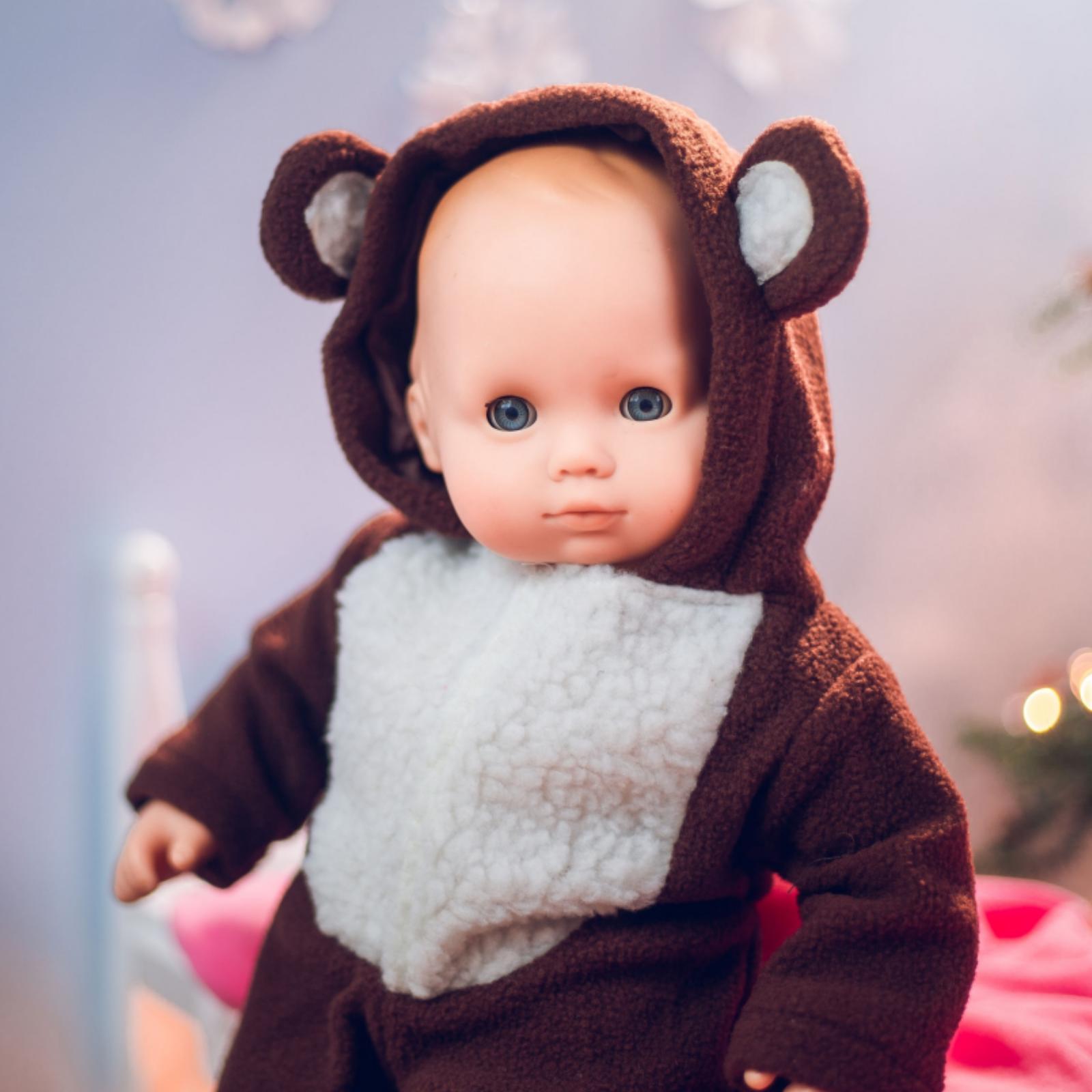 The Queen's Treasures® offers a variety of outfits and costumes for 15" dolls, 18" dolls, and even accessories sized to fit a child which can make Doll-O-Ween a year-round event or one that children will enjoy combining with their Halloween celebrations to "goose-bump" up the fun! What better way to share the tricks & treats of the season?
At The Queen's Treasures®, we believe that imagination is the key to unlocking a whole new world outside of the digital age we've been thrust into. The aim of our products is to help inspire and nourish creative play that begins in a child's mind so they can grow their imagination and fuel creativity. With toys designed to be memorable, they are lovingly made to be in your family for years to come so that generations from now, that imaginative fun can still flow. Our products are tested to meet or exceed testing standards in the USA, and Canada so that you and your children can play with peace of mind.
Thus, we cordially invite you to enter the great hall and begin your perusing of our finest treasures, made just for you!